Vintage Armoire by Guest Designer Sarah Arthur
A vintage armoire I rescued from being dragged to the dump in a home clean out, this project saw a complete transformation steampunk style!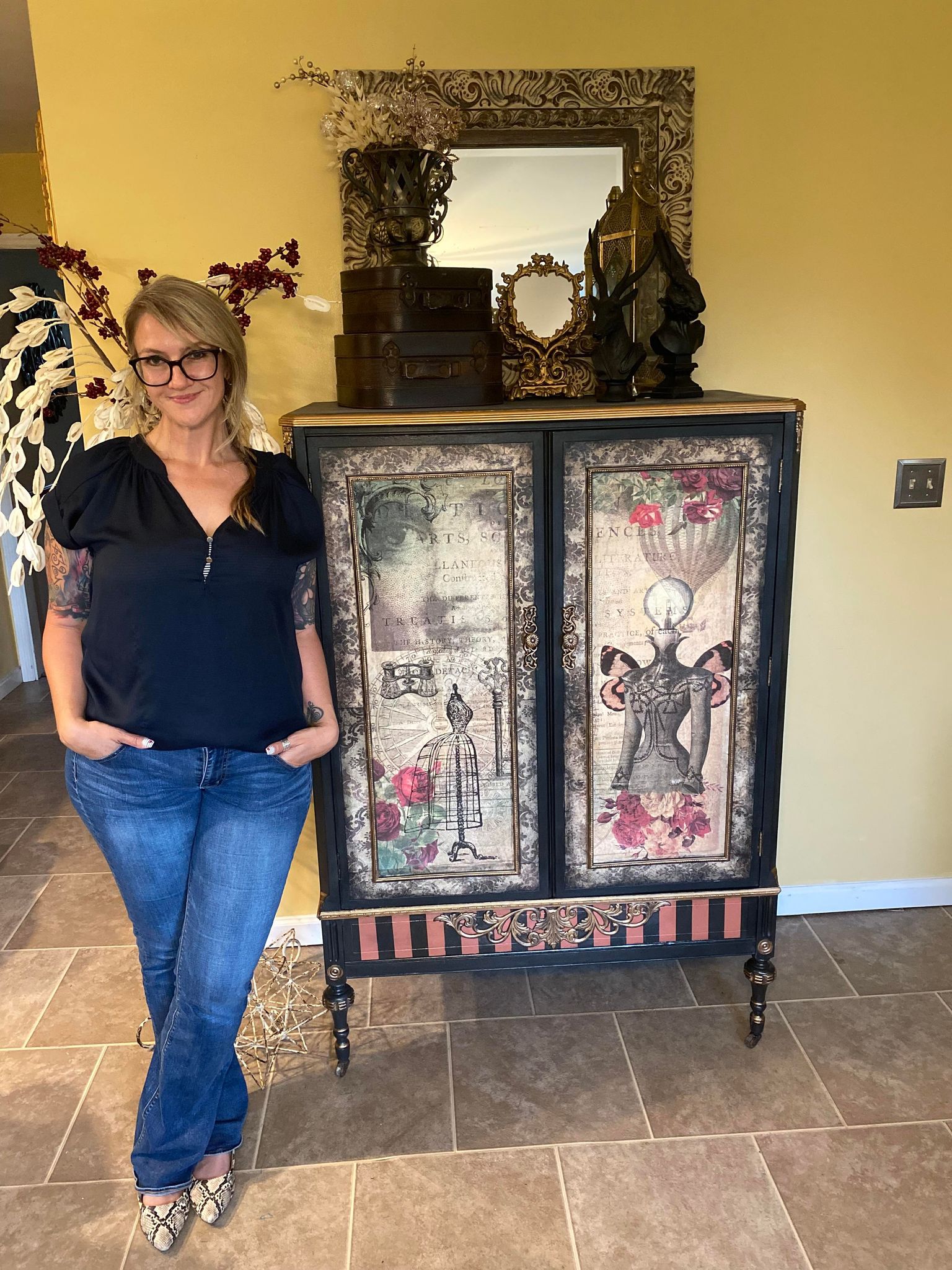 After a thorough sanding, clean & prep this armoire was given a full coat of Rustoleum Charcoal, with accent stripes in Annie Sloan Scandinavian Pink.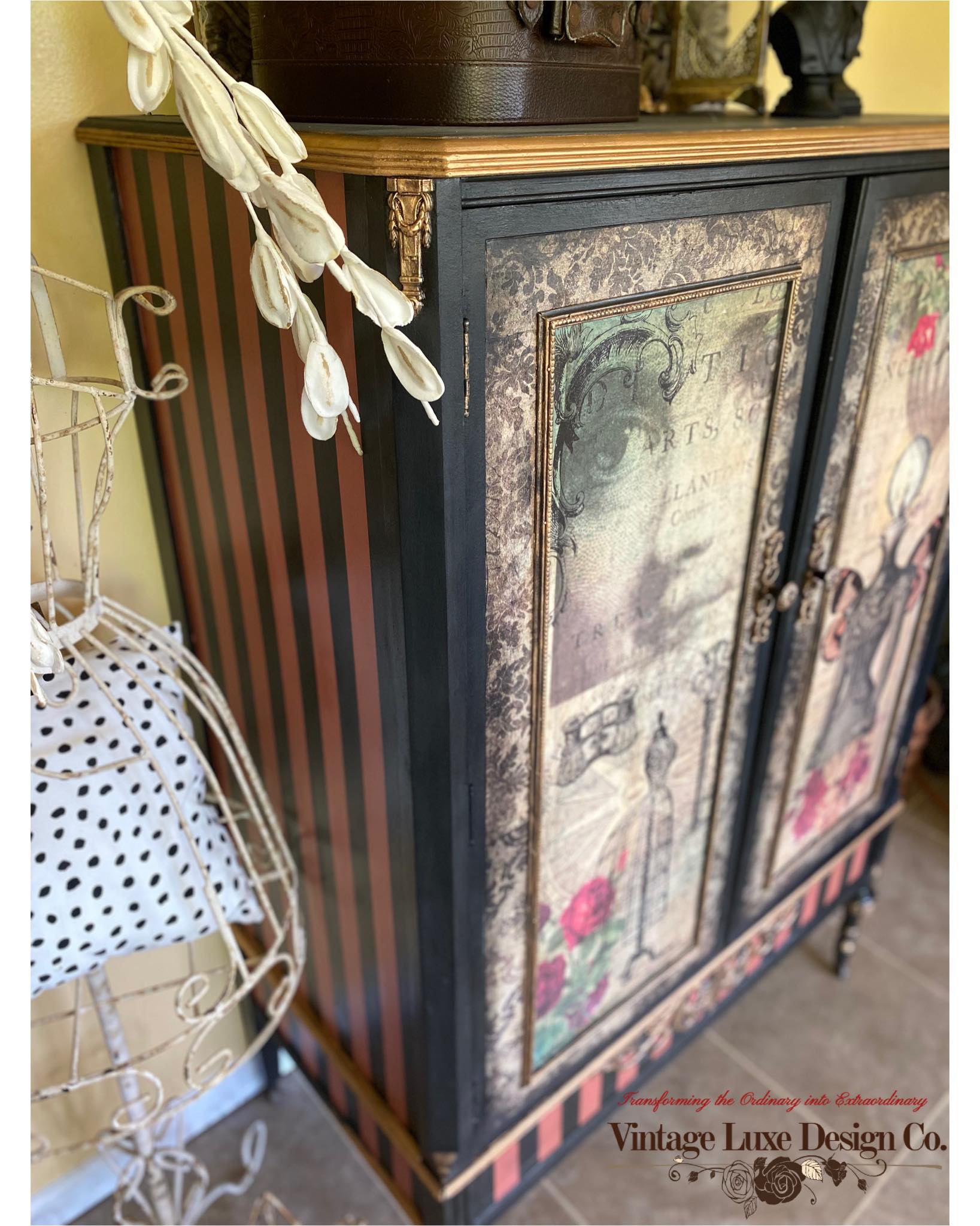 Multiple Decoupage Queen design papers were used to give her the full force steampunk vibe—Arts & Science, Weathered Damask & Linear Architecture!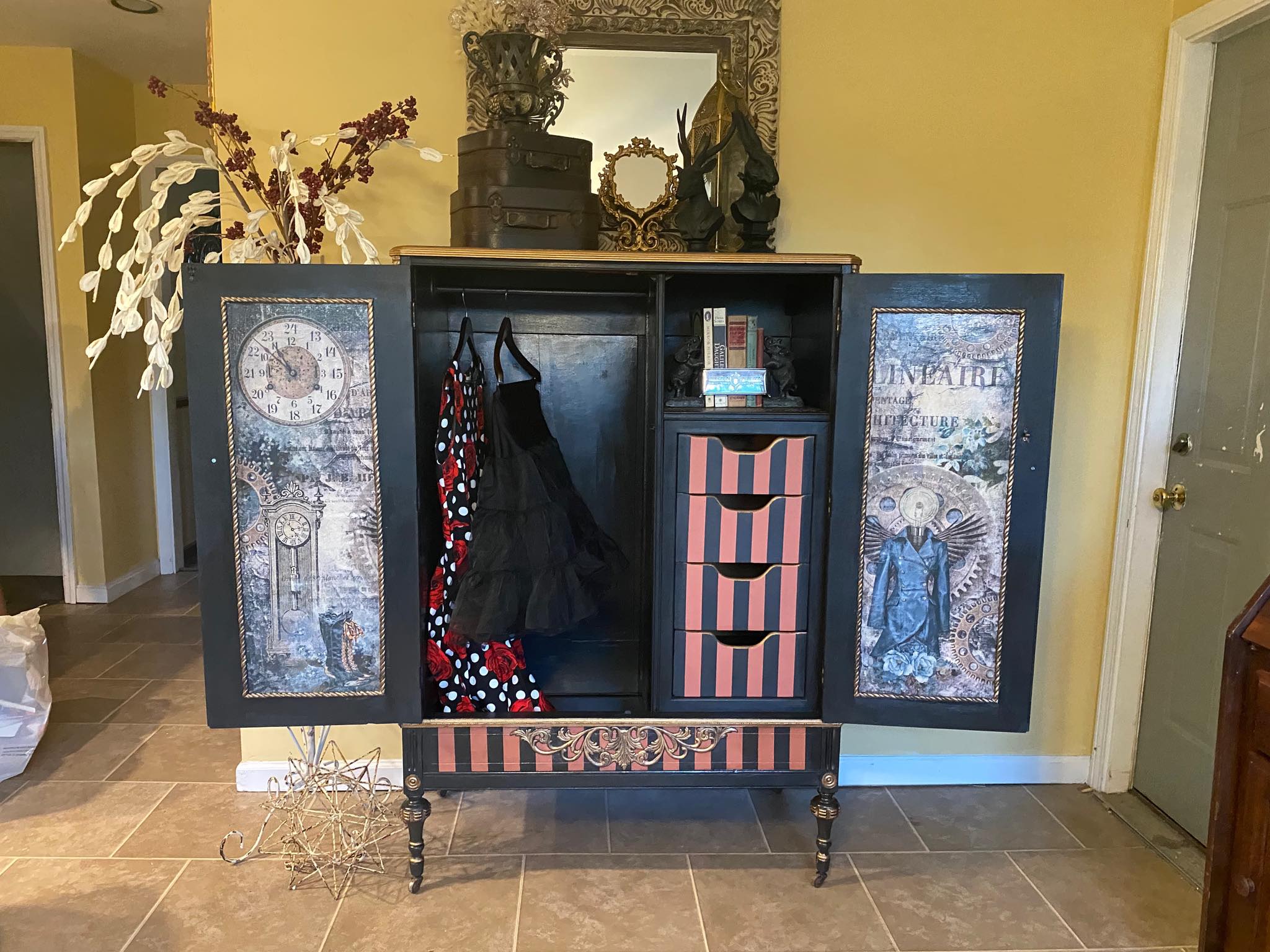 I then finished her up with wooden trim and some gorgeous moulds all accented in Antique Gold (Rubb & Buff).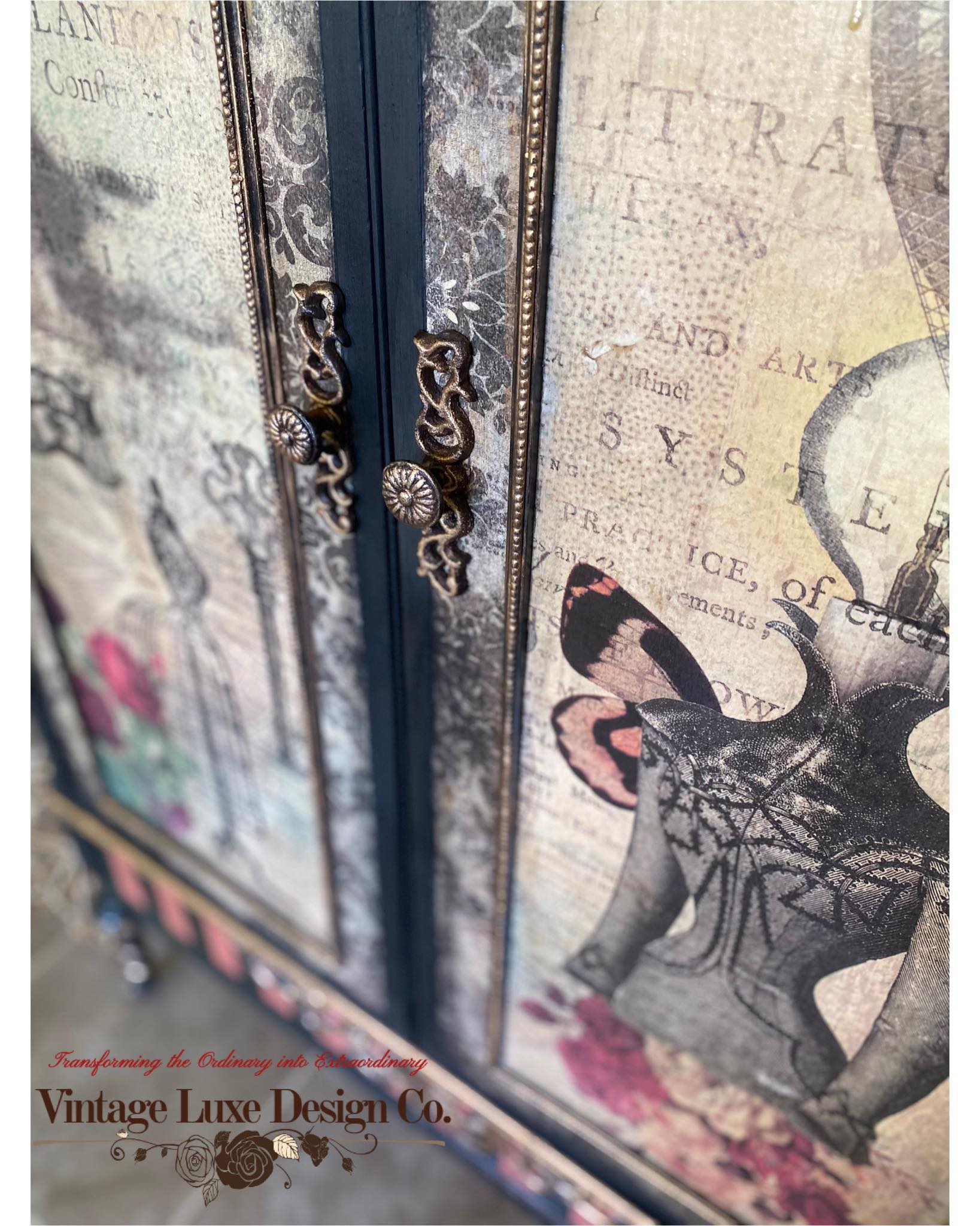 It was an absolute dream to work this armoire from start to finish and an honor to transform her from potential trash to a treasure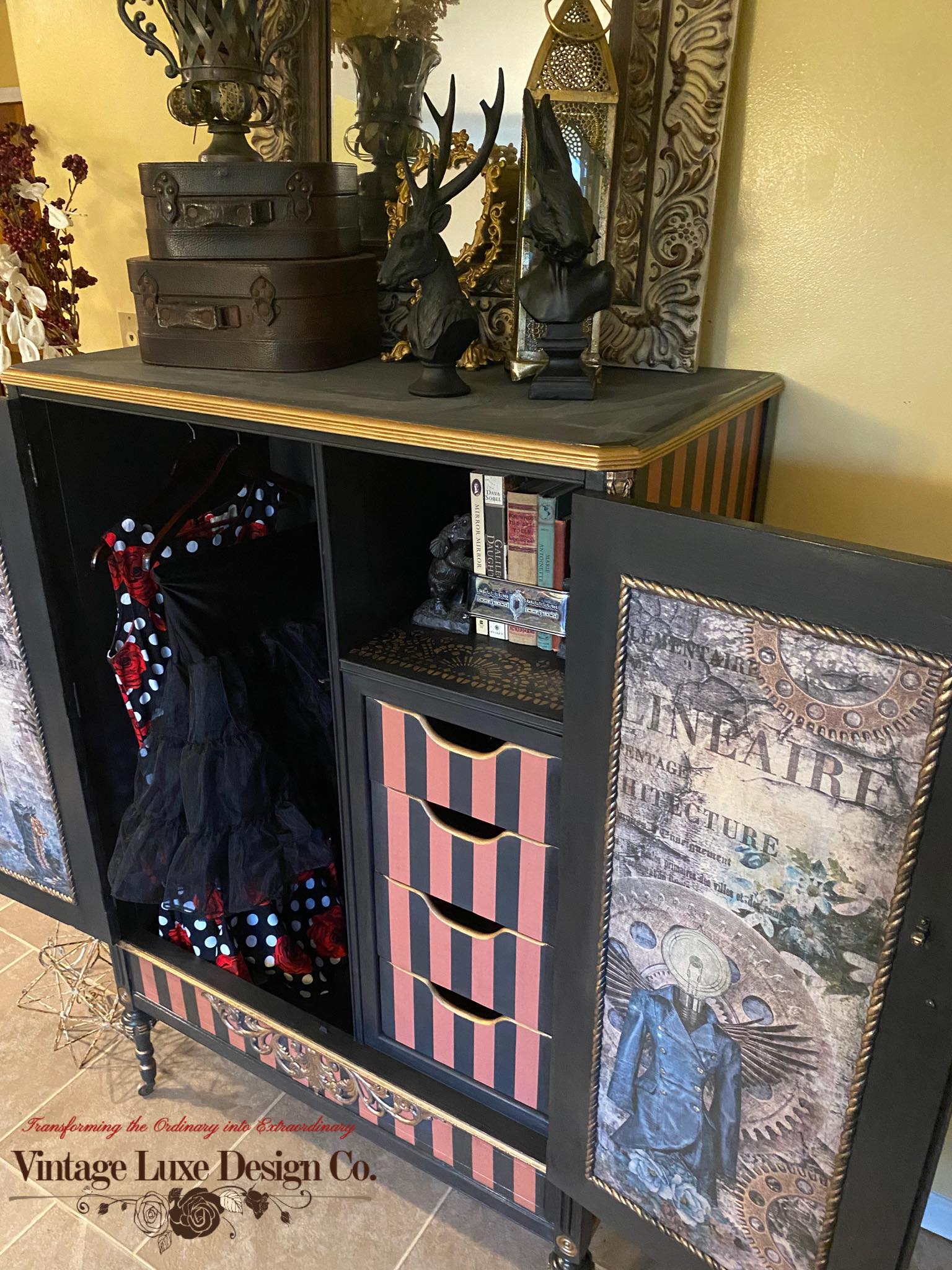 It's such a fun thing to see the project in your mind and watch as it slowly takes shape as you work on it!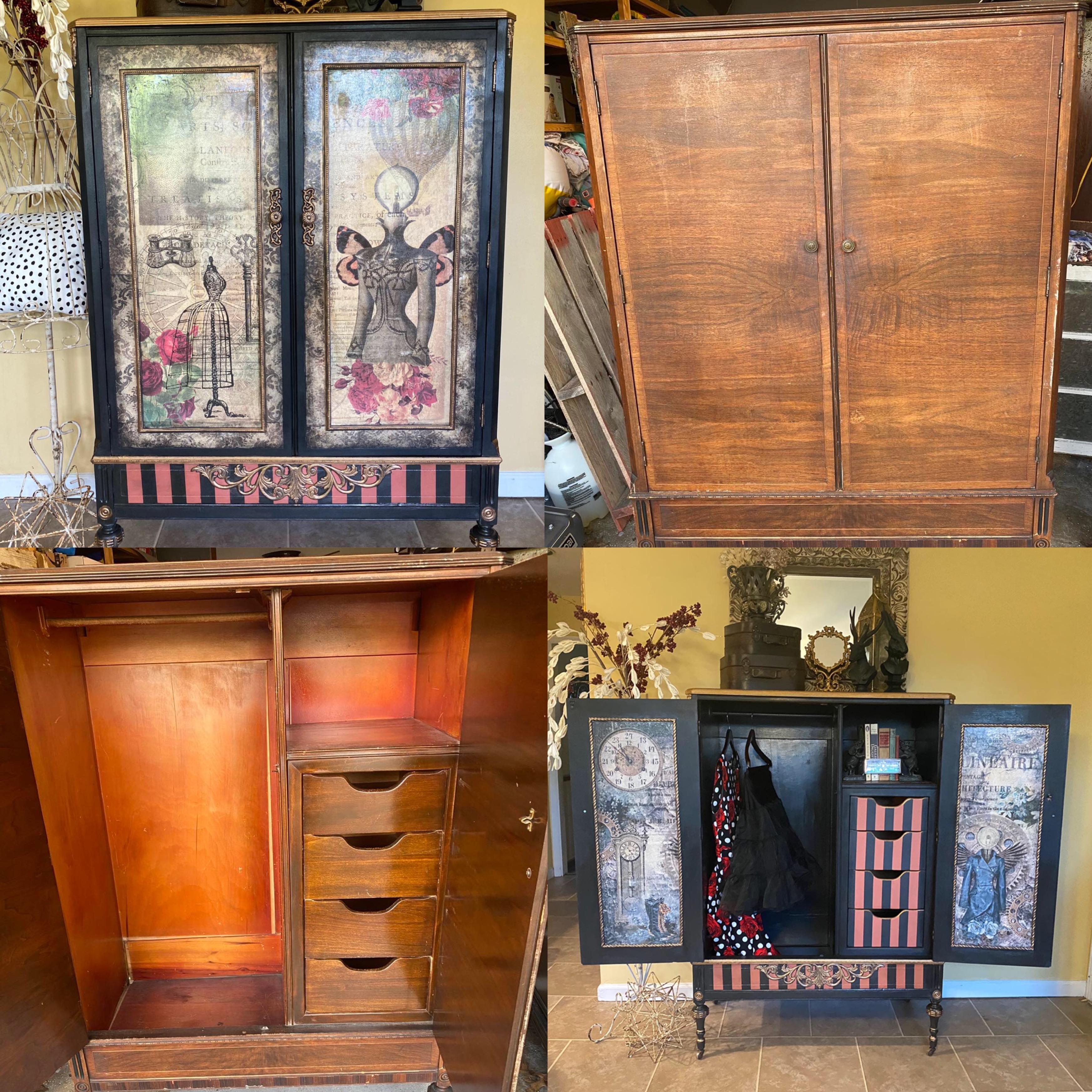 More From Sarah Here